Practice Research Director, Data, Analytics, Enterprise Architecture & AI
About Steve Willis
Steve Willis Principal Research Director, Data, Analytics, Enterprise Architecture & AI at Info-Tech Research Group, specializing in creating and delivering outcome focused, member-driven, practical research to guide technology, business and data, and analytics leaders through the challenges of building effective data, analytics and AI functions, products and services. He brings more than 25 years of experience in working as a conduit between business and technology leaders, delivering successful data and analytics outcomes for some for some of the world's largest and most complex organizations.
Prior to joining Info-Tech, Steve was the CDO/Head of Data at Lion Breweries, Australia's largest manufacturer of alcoholic beverages, where he worked in partnership with the C-suite and technology leaders and was responsible for the day-to-day data operations, modernizing Lion's data and analytics capabilities and co-leading the Agile transformation of the SAP optimization and innovation team. Prior to Lion , Steve was the managing director for data strategy, governance, and enablement for Australia's largest investment bank, and the world's largest green investor and infrastructure and real asset manager. During his time with the bank, Steve established the inaugural data and analytics office for the retail banking division, set the corporation's data strategy, established and ran the corporate data governance function, and guided division heads, CIOs, CTOs, and COOs on how to build and scale their data and analytics capabilities. He was also the data expert assigned to an innovation hub specializing in the data-led disruption of traditional markets and became an expert in disruptive innovation, design thinking, and human-centered design.
Steve also has extensive experience in leading large scale ERP implementations for global organizations and working with CFOs and other finance leaders in driving finance transformations and in implementing finance, budgeting, and forecasting solutions across most industry verticals.
Steve holds a bachelor's degree in law and accounting from Staffordshire University, was formerly a qualified Chartered Accountant (CIMA), and recently completed the Launch Academy with Antler, the world's leading investor in venture-backed start-up founders.
My Company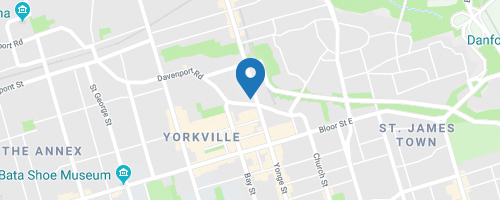 Info-Tech Research Group
888 Yonge St, Toronto, Ontario, M4W 2J2
www.infotech.com