Vice President, Security, Privacy, Risk & Compliance Research
25 Years in IT
About Aaron Shum
Aaron Shum is a Vice President in the Security, Privacy, Risk & Compliance team at Info-Tech Research Group. With 20+ years of experience across IT, InfoSec, and Data Privacy, he currently specializes in helping organizations implement comprehensive information security and cybersecurity programs, as well as comply with data privacy regulations such as the European Union's General Data Protection Regulation and the California Consumer Privacy Act.
Prior to joining Info-Tech Research Group, Aaron led the GDPR compliance efforts of a large multi-national enterprise with over 80 locations spanning across 24 countries, including US, Canada, and various countries in Europe, Asia, and Australia. Holding the credentials of Certified Information Privacy Professional for Europe (CIPP/E), Certified Information Privacy Technologist (CIPT) and Certified Information Privacy Manager (CIPM), Aaron's practical experience include interpreting and applying the GDPR regulation across all different business functions, such as HR, IT, marketing, sales, etc., and recently led development of the Info-Tech's quantitative privacy framework.
Formerly, Aaron supported the growth of a multi-national technology company as their global head of IT, implementing a cloud transformation roadmap that included a fully unified communications platform, hybrid cloud infrastructure, and a DevOps applications provisioning, development, and deployment platform. During his almost 10-year tenure, he also developed an ISO27001 compliant Information Security Management System and managed the company's security, governance, risk & compliance programs.
Aaron holds a Bachelor's degree in Computer Science from the University of Toronto, and is an ISO27001 Lead Implementer and MCP, in addition to being a CIPP/E, CIPT and CIPM.
My Company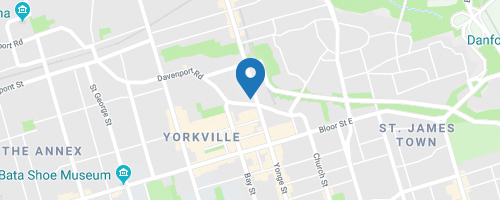 Info-Tech Research Group
888 Yonge Street, Toronto, ON, Canada M4W 2J2
251 - 1000 Employees
www.infotech.com
Sites
Awards & Certifications
CIPP/E
IAPP
February 2, 2018 – Present

ISO 27001 Lead Implementer
PECB
May 10, 2010 – Present

CIPM
IAPP
July 6, 2018 – Present

CIPP/T
IAPP
August 24, 2018 – Present