Research Director, Applications – Enterprise Applications
About Ben Dickie
Ben Dickie is a Research Director at Info-Tech Research Group. His areas of expertise include customer experience management, CRM platforms and digital marketing. He has also led projects pertaining to enterprise collaboration and unified communications.
During his tenure with Info-Tech, Ben has developed comprehensive frameworks for enabling IT and business leaders to build world-class experiences for their customers. He has written extensive, practical guidance on how forward-thinking organizations can employ different types of customer interaction tools such as CRM platforms and marketing automation suites. Ben has also worked extensively with clients, vendors and thought leaders to create project-based strategies for managing enterprise social media initiatives. Prior to joining Info-Tech, Ben worked in the external relations department at Let's Talk Science, a national advocacy group dedicated to promoting science education. He has also worked as a research associate in the Management Information Systems group at the Ivey Business School, carrying out quantitative and qualitative research on best practices for IT project management.
Ben holds a degree in Business Administration from the Richard Ivey School of Business at The University of Western Ontario, as well as a degree in political science from the University of Western Ontario and a certificate in Digital Marketing Management from the University of Toronto.
My Company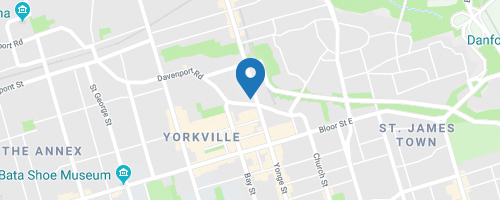 Info-Tech Research Group
888 Yonge Street, Toronto, ON, Canada M4W 2J2
251 - 1000 Employees
www.infotech.com
Sites