Marketing Research Director, SoftwareReviews
21 Years in IT
About Julie Geller
Julie Geller is a digital marketer who works with B2B companies to uncover buying signals and engagement opportunities by implementing account-based marketing (ABM) and content strategies. Julie has serviced a number of SaaS companies, digital agencies, and professional services to deliver innovative marketing programs that convert. She specializes in helping her clients select Martech stacks, design buyer persona research and journey maps, create targeted content strategies, and enhance demand generation programs.
With over twenty years of experience, her account-based lens brings a unique view to planning for all stages of company growth. Julie's proven methodologies and frameworks have helped companies deliver valuable insights and maximize ROI. Prior to Info-Tech, she acted as VP of Marketing at Cision Canada. Previously, Julie assisted with the acquisition of Sonic Boom to National PR, and through her consultancy, she has retained clients such as Baker McKenzie and BBDO.
Julie holds a Bachelor of Arts degree in Sociology from Carleton University and certificates from CDI, Algonquin College, and the Buyer Persona Institute.
My Company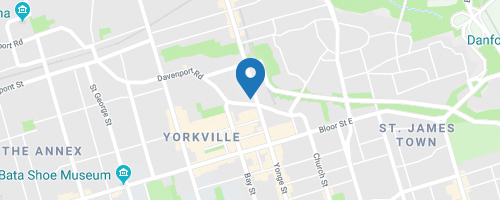 SoftwareReviews
888 Yonge Street, Toronto ON Canada M4W 2J2
251 - 1000 Employees
www.infotech.com
Sites
Awards & Certifications
Content Experience Expy award for Rogers Business Forum
Conex Conference