Honoring IT leaders who demonstrated excellence in our Business Vision diagnostic program.
Established in 2016, our CIO Awards recognize leaders who have demonstrated exceptional value to their organization and achieved high results through stakeholder satisfaction in our CIO Business Vision diagnostic program.
Info-Tech's CIO Business Vision diagnostic is a high-impact program that provides detailed report cards on your organization's satisfaction with IT's core services.
2021 Winners
Large & Enterprise Business Division
Daryl Tilley
Ingham Intermediate School District
Jeremy Lovato
New Mexico Department of Transportation
Steve Hargis
City of Moreno Valley
Dominique Mckinley
Kentucky Public Pensions Authority
Jeff Brooks
Muscogee Creek Nation Casinos
Kathy Jones
Saskatchewan Liquor and Gaming Authority
Jesse Oman
Old Republic National Title Insurance Company
Adam Templeton
Aecon Construction Group Inc.
Leo Sharum
ArcBest Technologies
Inez Rodenburg
City of Danville
Todd Ryan
Hillsborough County Sheriff's Office
Marc Menhart
The W W Williams Company
Anna Adika
Serraview America Inc.
Kelly Becker
Colorado Housing And Finance Authority
Chris Clancy
Wingspan Care Group
Terri-Anne Crawford
Polk County Tax Collector
Ed Boraas
Concordia University of Edmonton
Mark Breen
Vail School District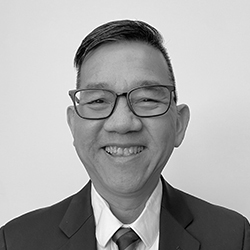 Co-Nghiep Ho
Fullerton College
Jason Jaurigue
City of Rancho Mirage
Richard Roark
Bay Federal Credit Union
Dan Phillips
Victoria Police Department
Michael Tomasek
Westconsin Credit Union
Kevin Ruthven
CAA Niagara
Dan Domagala
Denver Botanic Gardens
Ann Gross
Mennonite Mutual Insurance Company
Jim Ganotis
Destination Cleveland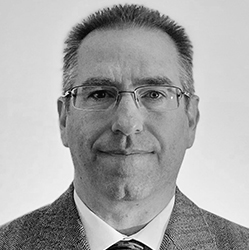 Mark Gremmert
Fire and Police Pension Association
Phillip Partin
Roper Pump Company
Visionary & Growth Leaders
Denish Haripal
EnX Group
Sheri Horwitz
Synchronoss
Michelle Bourgeois
St. Vrain Valley School District
Rob Morse
Platte River Power Authority
Erica Ciupak
Society of Manufacturing Engineers
Jomar McDonald
Adler University
Dave Blum
Hylant Group, Inc.
Luisa Andrews
Toronto Community Housing Corp.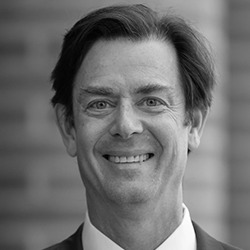 Howard Miller
Ucla Anderson School of Management
Malcolm Jack
Granite Construction
What past winners are saying
We strive for excellence in our operations and in customer service. In order to do that well, it's critically important to ensure that we hear and listen to those we support and who depend on IT systems, processes and security to achieve their goals and help our students meet theirs. Info-Tech's CIO Business Vision survey helps us get a realistic view of our services, opportunities for improvement and needs/priorities of those we support. The report is thorough and informative. The format enables us to provide a high-level, executive view for follow-up and discussion, as well as the detail to really understand specifics.
Linda G. Vigesaa, CIO, MT - Hood Community College
As a tribal government and gaming and hospitality facility, our IT infrastructure and digital transformation efforts are vital to the success of our business along with our government initiatives geared to help grow the Soboba tribe and build a long-term future for the youth of Soboba. During the pandemic, this recognition has allowed our leadership to have trust in the IT business operation's decision making, which has allowed for the need to adapt via digital transformation to occur quickly and more effectively.
Steven Nino, CIO - Soboba Band of Luiseño Indians
Previous
Next